Vendor/Sponsor/Owner: Vendor - Think Central (HWH)
Contact:

Integration Steps:
Select the following choices
System Type: Learning Management System
Vendor: Houghton Mifflin Harcourt
System: ThinkCentral - v1
Profile: None
Click on the Submit button.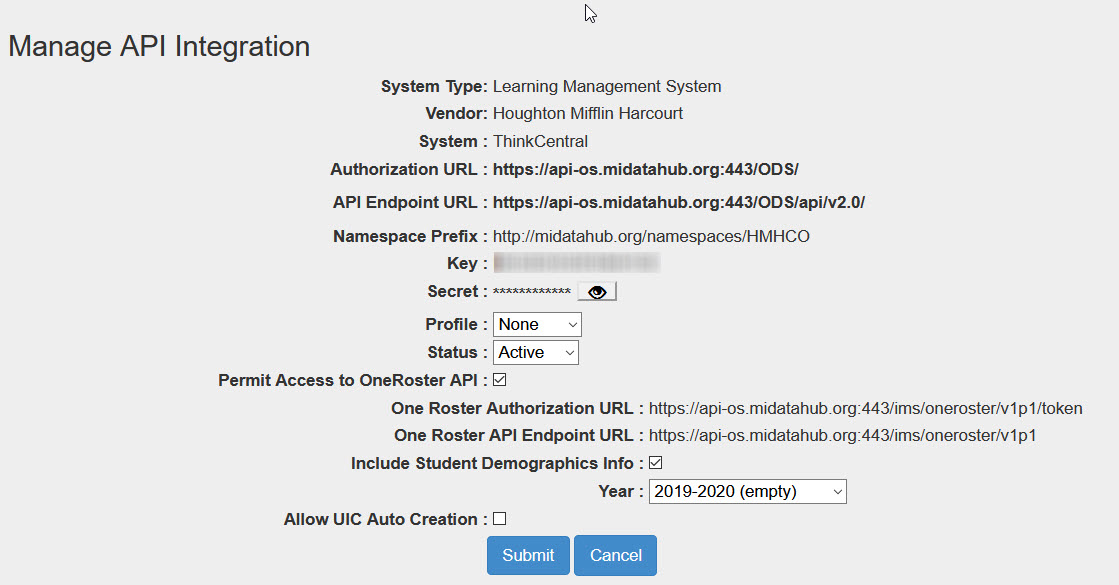 Once the API entry has been created, click on the newly created Learning Management System: ThinkCentral 1 entry to access the key, secret and URL information to send to ThinkCentral. The secret can be displayed by clicking on the eye symbol next to the asterisks.
ThinkCentral's documentation for OneRoster is located here: Self-Service Route to setup the API from ThinkCentral. This link is needed to complete the API and where the input the URL, API Key and Secret. Video that outlines the import steps.
Timeline:
Per Vendor:
Per MiDataHub Estimate:
Who Is Implementing This:
Requirements:
Implementation Notes: